Land Rovers transported to Suffolk Red Cross to aid in Coronavirus support
20 May 2020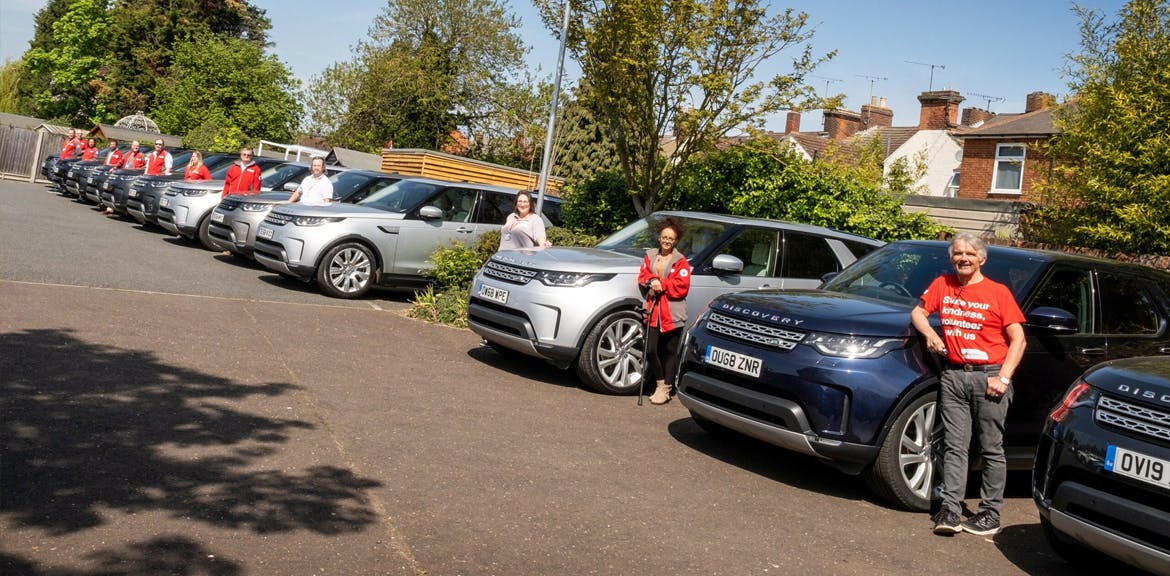 Last month we stepped in to help the British Red Cross and Land Rover get aid and other essential items to those who needed it most
164 Land Rovers were donated across England, with 13 of them needing to get to their final destination in Suffolk, to help deliver shopping, medication and other essentials to vulnerable people in self isolation.
We were contacted by British Red Cross and asked if we could use our logistics network to help assist them with transporting the last of the Land Rovers…….and we were only too happy to help!
Oodle Car Finance CEO and Founder, Jonny Clayton, said: "We are very proud to be able to support the British Red Cross and Land Rover in this fantastic initiative.  Working together and taking responsibly for helping others is a core value at Oodle and it's great to know that through the help of our logistics network we're able to support more vulnerable people to get the vital supplies and support they need."
Simon Lewis, Head of Crisis Response, British Red Cross said: "We are extremely grateful to be receiving Land Rover vehicles which will mean we are able to reach more people through our programmes than possible before. During this unprecedented time, our priority is supporting the most vulnerable people.
Oodle runs on cookies
We use cookies to offer you a better browsing experience by personalising content and ads, and to analyse our traffic. We also share information about your use of our site with our advertising and analytics partners. To find out more please see our Cookies Policy.
If you are happy with our cookie settings, click Accept All.
If you want to manage your cookie preferences, choose Manage Settings.