It's your future. Put yourself in the driver's seat
Join Oodle – one of the UK's fastest growing Fintech businesses
Our mission at Oodle is to make car buying and ownership really simple. That's why we need people like you, to help us create an easy and transparent way to provide buyers with car finance using the latest innovative technologies.
And our results speak for themselves. We have established ourselves as a major player in the used car finance market.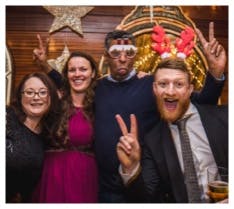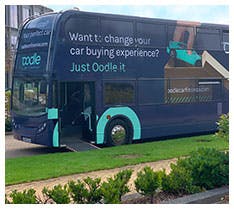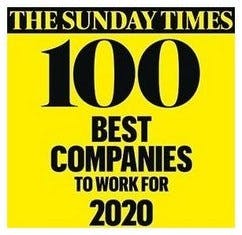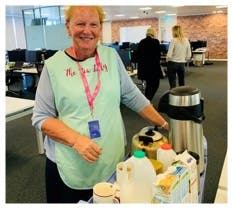 Our brand values
Our values enable us to grow and innovate at a rapid pace while keeping everyone involved and bringing the team together. Everyone has a voice at Oodle and we like them to use it.
Everyone's a builder
We're all in this together. We've all got a place at Oodle and everyone builds the Oodle reputation and culture.
Embrace being human
We're an innovative company, but don't forget to make things people-centric. We build fans not customers, make up for mistakes and remember to keep things human.
Nothing hidden
Transparency and openness are very important to us at Oodle. We embrace being honest to continually improve what we do.
Strive for awesome
There's no benchmark for awesome. We need to define awesome for ourselves and strive to achieve this every day. And we'll give you the support to excel.
Bravely honest
We are brave and embrace the fact we are courageous, resilient and open minded.
Oodle is more than just a job
Oodle is a vibrant, ambitious and exciting company and we value every member of the team. Without hiring, promoting and retaining people who embrace what we're all about, we wouldn't be where we are now.
So we like to give back to our amazing team. We provide them with a truly great place to work in Oxford, Manchester, Cardiff and London, and our reward and benefit package
is competitive.
Then there's the office games consoles, cupboards full of snacks, Tea at Three, gym discounts and even a run club. If that's not enough, heard of OodleFest? Our very own summer festival where we get to celebrate our achievements and bring all our friends and family together.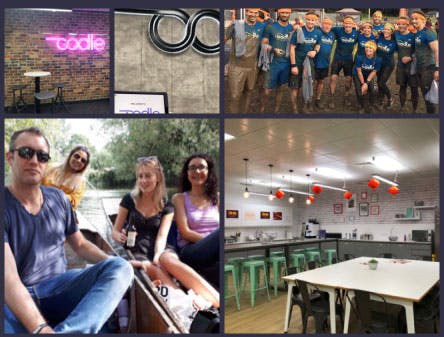 Becoming an Oodler
We're looking for the very best people with plenty of personality. So, whether you're a techie genius or have creative flair or thrive when challenged, Oodle is ready to hear from you.
If we feel you'll be a good fit, we'll be in touch shortly. This could be for
a quick chat or we may ask you to send a short video application.
Successful applicants will then be invited to meet us at one of our Oodle offices.
Depending on the role, this may include a short assessment task.
At final stage interviews we'll also ask you to complete a psychometric test. There are no right or wrong answers here. We simply want to learn about your motivations and working style, so that we can help you develop in your role.
Meet the Oodlers
Office Admin team

Outbound team

Payout team

Salesforce team

Legal team

Java team

HR & Recruitment team

High Risk Referrals team
It's time to put the pedal to the metal and apply to
be part of the Oodle team today!