Oxford-based Oodle Car Finance Achieves Impressive Position in 'The Sunday Times 100 Best Mid Companies to Work For' Listing
25 February 2020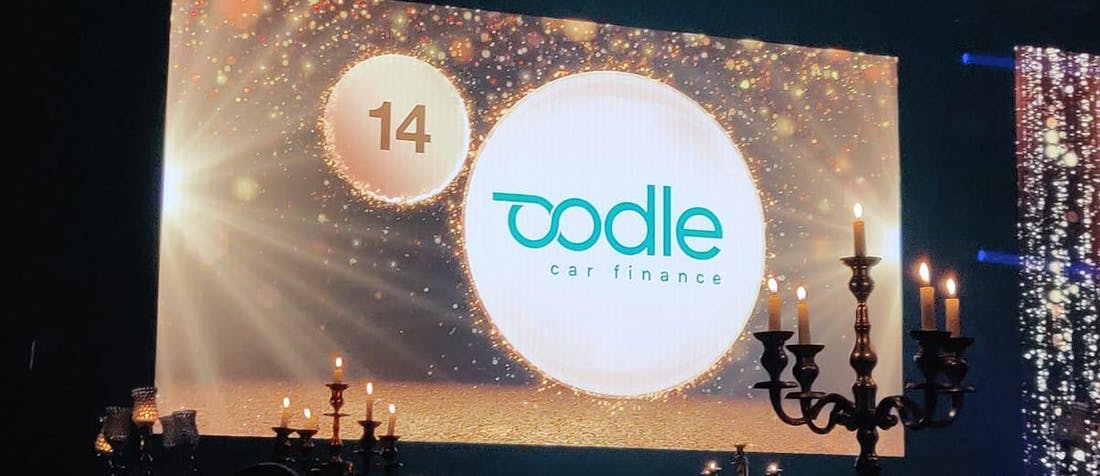 Extraordinary' levels of employee engagement cited by judges
Oxford, UK – 21 February 2020 – Oodle Car Finance, the visionary company changing the way people buy used cars, is delighted to announce that it has secured 14th position in 'The Sunday Times 100 Best Mid Companies to Work For' listing, after achieving a Best Companies Index (BCI) score of 764.8.
The recognition programme by Best Companies, specialists who work with The Sunday Times on these listings, is industry-renowned for assessing and rewarding efforts in workplace engagement – how engaged people are at work and how they feel about their employer. 
After securing a three-star accreditation in December – the highest standard of workplace engagement possible – this latest news affirms the efforts made by Oodle Car Finance in being an unforgettable employer and shores up its commitment to creating an exceptional place to work.
"This hard-fought and celebrated list represents the 100 companies in our 'mid' category (employs at least 250 full-time employees and have achieved one of the 100 highest BCI scores in the category)," said Jonathan Austin, CEO and Founder of Best Companies. "At just three years old, this is a terrific achievement for Oodle Car Finance."
Founder and CEO Jonny Clayton comments: "Employees are the power engine behind our mission to disrupt the used-car market, so we ensure that everyone is part of our journey. As such, we've worked hard to build a compelling employer brand based on inclusivity, transparency and an energetic culture which our employees clearly value. We're incredibly proud of our family-friendly, diverse workforce where everyone is treated as equals and with respect. Receiving this latest industry recognition for our efforts truly is the icing on the cake."
Oodle Car Finance is in hyper-growth mode, but the business is structured so that every employee's journey is deeply personal, and it provides them with a rewarding place to work

Their experience starts with a personalised onboarding welcome, progression is part of the culture and talent is celebrated. The HR team measures effectiveness through monthly pulse surveys (which achieve at least 4.5 out of 5 every month), annual culture and engagement deep dives, and through gathering data on employee satisfaction, fulfilment and work-life balance through to managerial support.
The firm were congratulated for their inclusive talent acquisition strategy which encourages women to apply for roles they might not otherwise have considered based on the criteria specified, by keeping job adverts as broad and inclusive as possible to appeal to the widest base of candidates. As such females represent 42 percent of its workforce and 38 percent of management (which stands in stark contrast to figures reported by the FCA in November 2019 which indicate that the percentage of females in financial services hasn't increased significantly since 2005 and just 17 percent of senior roles are held by women). Oodle Car Finance is also attracting great applicants by offering up flexibility from the outset – enabling individuals to work the way they want (time/location), with their focus being on productivity rather than presenteeism.
Finally, the firms' approach to well-being was applauded. Their open-plan offices fuel a vibrant workspace and come complete with a zen room to switch off. Furthermore, the popular culture team hosts a number of socials. There's also access to regular health checks and gym facilities alongside free healthy breakfasts, a mentoring programme and an annual event, 'OodleFest', which is open to employees' families too.
Oodle runs on cookies
We use cookies to offer you a better browsing experience by personalising content and ads, and to analyse our traffic. We also share information about your use of our site with our advertising and analytics partners. To find out more please see our Cookies Policy.
If you are happy with our cookie settings, click Accept All.
If you want to manage your cookie preferences, choose Manage Settings.